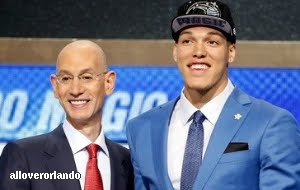 Bad news is the Orlando Magic will once again be competing for a lottery pick at the end of the 2015 season. It is clear they will be one of the three worst in the league if not the outright worst.
Good news is tickets will once again be very cheap, many games for 10 dollars or even free. Think of it this way, You might not see Your team do well but You can see many other stars come to Orlando and show You how basketball is played.
Read what the Magic are doing to build their team for 2014-2015 season.