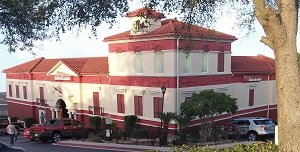 Exclusive Online Prices: $3 OFF Adult tickets and $2 OFF Child tickets at Ripley's Believe It or Not! Orlando, FL – BUY TICKETS ONLINE NOW!

You don't have to search those coupon books for this discount, get it directly from Ripley's. This attraction is truly for the whole family, Yes, even that eye rolling teenager. I have seen many teens go dragging in this attraction with Their face down looking at Their phone but within a few minutes the phone is in the purse or pocket and They are perked up and making sure to get in the pictures that Mom or Dad are taking. There is plenty of silly stuff for the very young and some historic stuff that only a Mom and Dad could like.
Ripley's Beleive it or not is located in the heart of the action on International Drive. Adjacent is the IDrive Live project on the south side and a brand new Hotel and shopping complex is going in on the north side. Ripley's offers easy, free parking or You can take the trolly and get off just a short walk away. You can make a day or night of it with plenty to do within walking distance, like, King's Bowling, which features big screen entertainment while You bowl. And there is plenty to eat before or after You take in Ripley's Believe it or not, 2 famous steak houses and a Joe's Crab house all in short walking distance.
Ripley's Believe Believe It or Not was recently on the Steve Harvey Show, check out the video below: