Not an advertisement, This is an opinion of this website.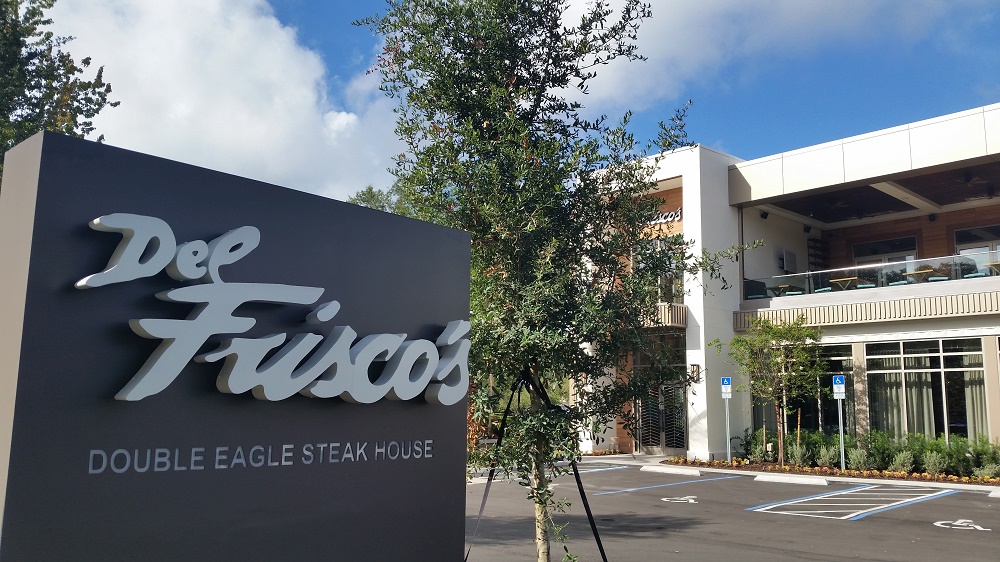 Del Frisco's
9150 International Dr, Orlando, FL 32819
(407) 351-5074
You can make a reservation on the company website
The best steak all over Orlando can be found on International drive at Del Frisco's. The franchised Steak chain was in Orlando for many years on Lee Road but that location dropped the franchise and went with their own brand. It left Orlando without a Del Frisco's for many years but it all worked out even better because now they have the best location all over Orlando. The restaurant is located across the street from Pointe Orlando on world famous International Drive. Del Frisco is routinely voted best steak in most Cities where they have locations. This restaurant has the best steaks in the world but You will have to pay a pretty good bit for it. If You have an unlimited dining budget this is the best choice for Steaks anywhere or maybe You want to have a very important dining celebration, this is Your place. Whoever You dine with will remember this steak forever.