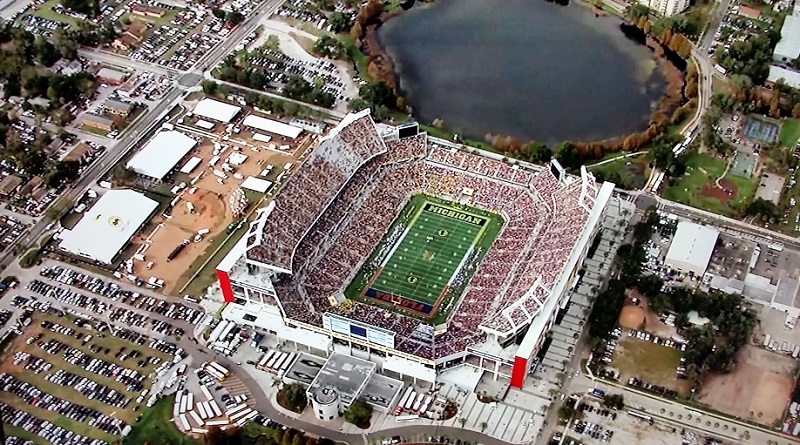 The Florida Gators were never in the game, much like the two games prior. Michigan came to Orlando to play football, not to party or even have fun. But You can bet that the Michigan Players were allowed to finally have fun after the beat down they gave to the Gators on Jan 1, 2016 in the beautiful Citrus Bowl in Orlando. The only good news for the Gators was the fact that they only had to drive less than 2 hours to get to Orlando which saves the school in excess of one million dollars. The season ended with three straight losses. Prior to the Michigan beating, Florida State beat the Gators in the Swamp where the only gator score was actually a gift from FSU on a self imposed safety then Alabama beat them in a much closer game in the SEC championship.
The following day, the Orlando Sentinel wrote this:
Brace yourself, Jim McElwain.
Your tenure as the University of Florida's football coach may have officially started a little more than a year ago, but unofficially it began after Friday's 41-7 methodical dismantling at the hands of Michigan in the Buffalo Wild Wings Citrus Bowl.
The Buffalo Wild Wings Bowl was a huge success for the City of Orlando, not only was it a sell out, it brought great fans that spent lots of money on International Drive and Downtown Orlando.
It was the third bowl of the bowl season for Orlando, the only City with more than two.
Michigan crushes Florida to clinch Jim Harbaugh's 10th win, and a Citrus Bowl title: Michigan finishes Jim Har… https://t.co/HzvqsflrJf

— Wolverines News (@WolverinesMLive) January 1, 2016

https://twitter.com/SInow/status/683150103213948929
https://twitter.com/SBNationCFB/status/683037108190228480