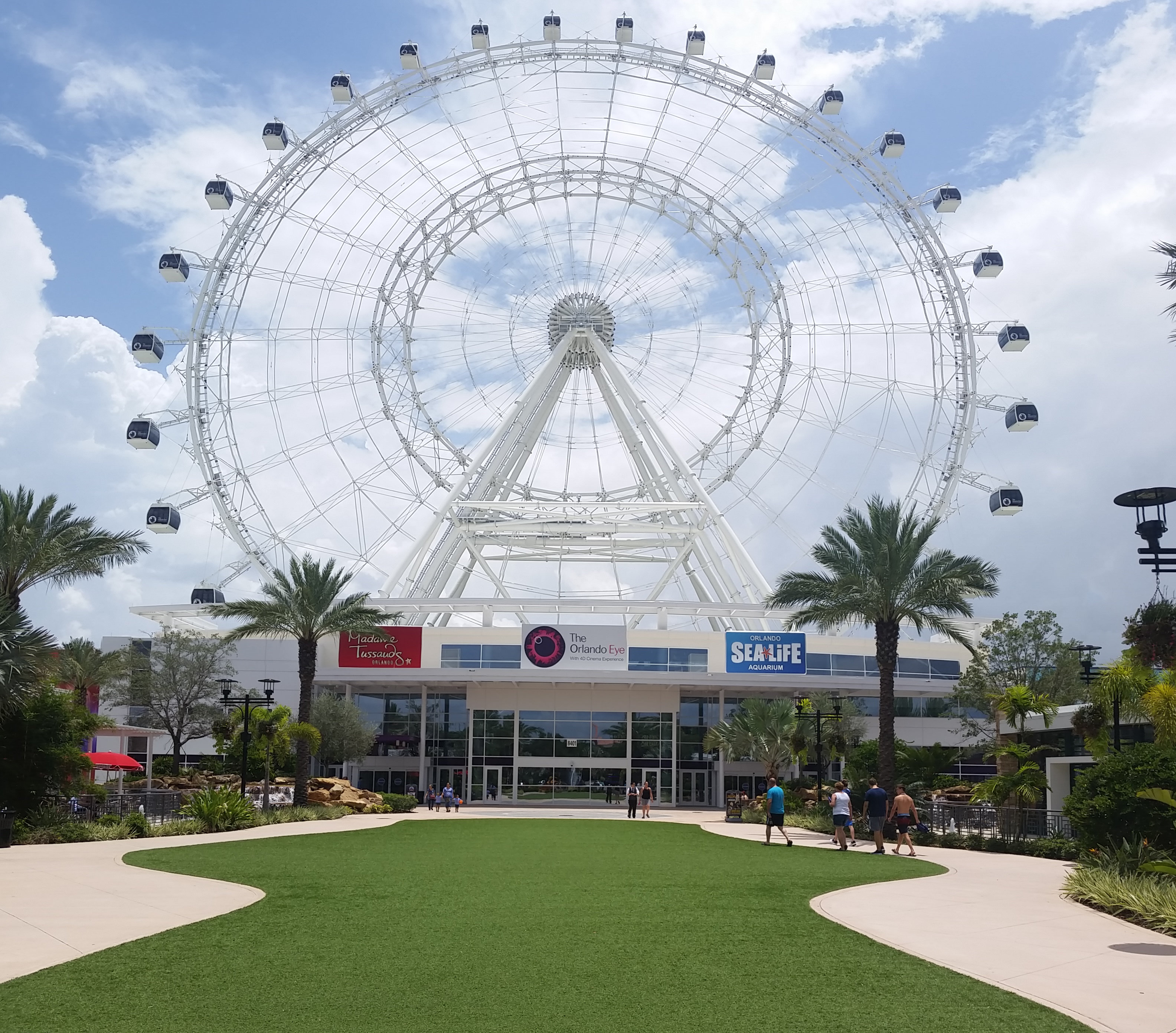 So what is the name of this place anyway? It went by different names while it was under construction. Now most People call it the Orlando Eye but that kinda leaves out the entire entertainment complex that the Eye sits on. It was also referred to as Orlando 360 and i drive live for a short period of time, officially it is i drive 360. What it consist of is the Orlando Eye as the center piece and a Sea Life Aquarium and a wax museum, Madame Tussauds. According to the i drive 360 website the attraction includes the shops that run all the way to Sand Lake drive including Walgreens but the shopping center that has Charlies Steakhouse and Kings Bowling is not officially part of i drive 360. You can buy tickets for the Orlando Eye, SeaLife aquarium and Madame Tussauds directly from their website at a discount. The rest of the complex includes fine and casual dining, drinking and dancing. The i drive 360 is surrounded by thousands of hotel rooms making it the perfect location for this type of entertainment. For those not in walking distance there is FREE parking in an onsite parking garage just steps from the EYE.
Madame Tussauds Wax figures:
[soliloquy slug="madame-tussauds-at-i-drive-360″]
[soliloquy id="3780″]
You can get an idea of how slow the Orlando Eye goes in the video below. This is the constant speed that the Orlando Eye operates and it continues to go this speed even when People are boarding, this is because the boarding platform is also moving to allow easy boarding for most People. The Eye will stop on occasion for riders that are in need of special assistance but even then it is only stopped for seconds.
https://vine.co/v/ev0aMPdKrIn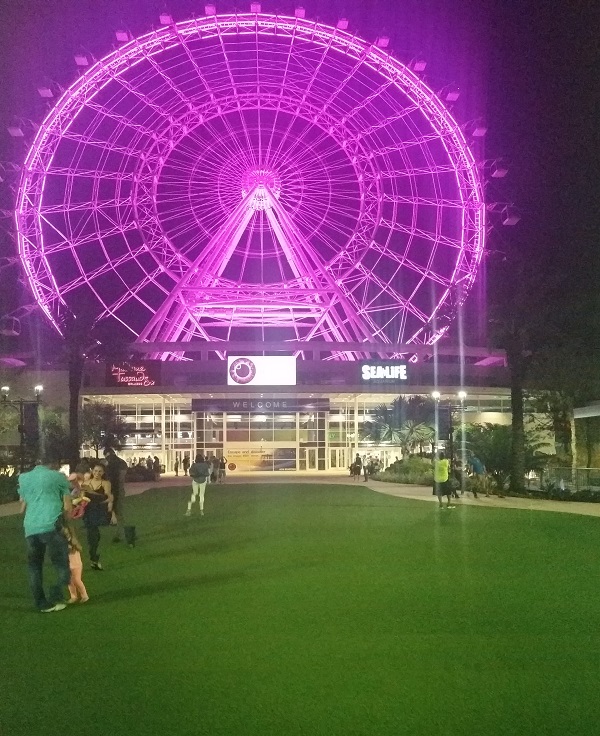 https://vine.co/v/e25tQer3eh5