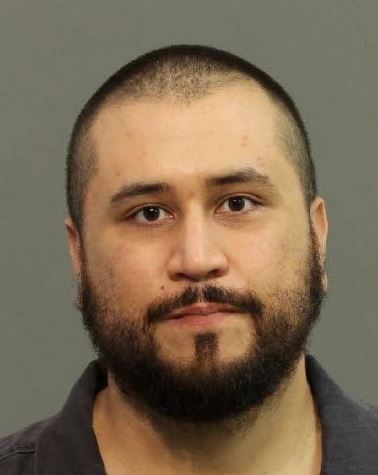 George Zimmerman was arrested after pointing a gun to the head of His Girlfriend on Monday, November 18, 2013.
George Zimmerman was charged Monday with aggravated assault, domestic violence battery and criminal mischief, after an incident at his girlfriend's home in central Florida, said Dennis Lemma, chief deputy with the Seminole County Sheriff's Office.
If You have been living under a rock, inside a cave, I will remind You that Zimmerman was acquitted earlier this year of murdering teenager Trayvon Martin.
The incident on Monday was not involving a hand gun, this time it was a shotgun. Needless to say George is a gun lover, He recently attended a gun show, just weeks after being acquitted in the worldwide exposed Travon Martin murder case.
It appears in the mug shot of George Zimmerman that He has kept His profile the same even though it had been publicize when He was pulled over for speeding and investigated for domestic violence on His then wife, Shelly. Shortly after the Trial of the Century, George grew the beard in an apparent effort to go unnoticed.
The attention of the world was put on this Man and after the trail of the century there was surely a relief for George but many psychologist will say that His recent actions are part of wanting to be back in the spotlight. You can almost sense that This mug shot was expected for Zimmerman, He definitely doesn't look surprised.
The initial charges on this latest incident does not mention the gun law. In case You do not know, Florida has one of the toughest gun laws in America. It is called 10-20-life. If that gun law applies to this case it would mean 10 years in Jail with no time off but the fact that the gun was a shotgun and not a hand gun might be covered differently.