World's Tallest Coaster will have speeds up to 60mph.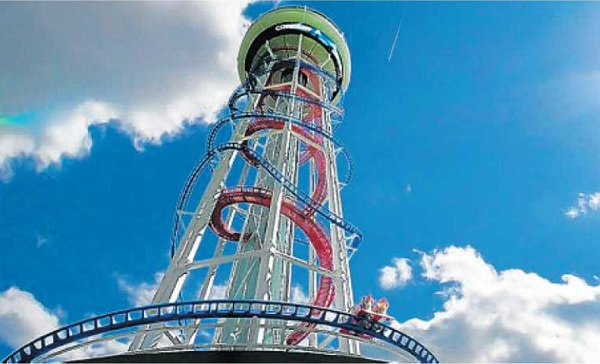 According to the builder of the World's tallest coaster, Polar Coaster, He has an order for it, but where it will be delivered is a secret until the buyer is ready to announce it. Media has tried to be the first to find out where and Everyone is guessing at spots all over Orlando but what if it is Tampa or near Tampa (Legoland)? will theme parks all over Orlando be embarrassed? Maybe.
The coaster will reach speeds up to 60mph but the most impressive thing about this structure is that it will have a restaurant near the top that will seat 500 People so this is not a routine ride that can be erected in a few weeks. We know that it is impossible to guess where Disney would put it, they have so much land it could go anywhere. Some guessed at the new Harry Potter in Universal Studios but that just doesn't make sense, they have a grand opening already scheduled and this would be more construction to delay that experience. SeaWorld has space for it and the newly pubilc funded theme park has the money. The best views from the proposed restaurant at the top of this coaster would probably be from Universal property looking over International drive to the west and Downtown Orlando to the west. Speaking of I-Drive, how about I-Drive Live? Could that be the new home of this coaster.