Universal to build Attraction in China. You see the Chinese visitors all the time all over Orlando so this makes perfect sense. The Chinese are wild about Harry Potter so this should be a sure bet.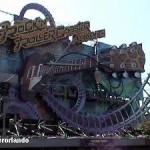 Rock N Roll Coaster Turns 15 years old
Rock 'n' Roller Coaster Starring Aerosmith turned 15 years old on July 29, 2014. The attraction originally opened its doors at Disney's Hollywood Studios on July 29, 1999. What surprises Me about this is I went to Disney Every year during that time and always remember Tower of Terror and Rock N Roll Coaster being open at the same time but in fact Tower of Terror is 5 years older.
read more….
Tower of Terror Turns 20 years old
Doesn't seem possible that this attraction is that old, does it?
Keep in mind that Disney's Magic Kingdom opened in the fall of 1971 and it was 23 years later that Hollywood Studios opened.
keep reading….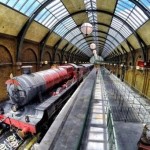 Diagon Alley is now open!
For once, the attraction matched the hype. Universal Orlando knew they had something special. They already had Hogsmead, the other Harry Potter attraction. It was hugely successful so surely this one would be too. This one is really a must see attraction. If You thought Hogsmead was good, wait until You see this.
Keep reading….
120 People stuck on Disney Epcot Monorail for 90 minutes
With summer days reaching the 90's, this is no time to be without air conditioning. But that is exactly what riders experienced at Disney when a power failure completely knocked out one of the monorail trains.
Keep Reading….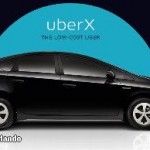 Uber is now all over Orlando
Don't get too excited just yet. The City of Orlando is fighting Uber and it doesn't look like the two sides are going to reach an agreement. Right now cops are ticketing Uber drivers and towing their cars.
Keep Reading…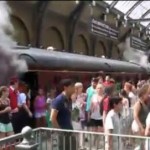 King's Crossing at Diagon Alley is best choice for now
Until the crowds slow down a good choice is the King's Crossing at Diagon Alley. The wait is not short but the whole experience will make You forget about the small wait.
Keep Reading….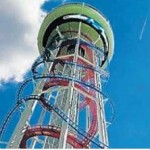 World's largest Coaster coming to International Drive
International Drive is making a major comeback. International Drive used to be the only place to consider staying or playing. International Drive is the reason Disney now has 26 onsite hotels. When International drive was its peak Disney only had a hand full of onsite hotels and they decided they wanted that business and would spend any amount of money to get it. But when this coaster is finished, along with the Orlando Eye, along with all the dining and shopping, International Drive will be hotter than ever.
keep reading……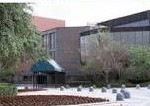 Bob Carr Performing Arts Center
Bob Carr is not new by any means but plenty of People love it more than any new place that pops up. It is an intimate theater that will remind You of the good ole days.
Get Tickets…..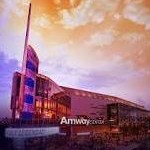 The Amway Center
Address: 400 W Church St #200, Orlando, FL 32801
Capacity: 20,000
Teams: Orlando Solar Bears, Orlando Magic, Orlando Predators
The Amway Center is known all over America as one of the most modern venues for professional basketball but many know that it has the best sound systems for all types of concerts.
Get Tickets….